1. Enzyme-immobilized 3D silver nanoparticle/graphene aerogel composites towards biosensors
Wongduan Sroysee, Ketsuda Kongsawatvoragul, Phitchayapha Phattharaphuti, Pattranit Kullawattanapokin, Chonticha Jangsan, Worapol Tejangkura, Montree Sawangphruk
Materials Chemistry and Physics, 2022, 277, 125572
DOI: https://doi.org/10.1016/j.matchemphys.2021.125572
Abstract: The detection of allergen sulfite is essential for food quality control and public health supervision. Here, a high-performance sulfite biosensor was developed from a sulfite oxidase enzyme (SOx) immobilized on silver nanoparticles (AgNPs) decorated on 3D reduced graphene oxide (3D-rGO). 3D-rGO with high specific pore volume and high electroactive surface area is ideal as a supporting material. AgNPs further provide high electrical conductivity or fast charge transfer and serve as an enzyme anchoring site via a stable thiol bonding. The composite material was initially functionalized with the folic acid and cysteine namely rGO@Ag-Cys-FA before immobilized with the SOx. The resultant rGO@Ag-Cys-FA-SOx exhibits high sensitivity and selectivity towards sulfite detection, high bio-electrocatalytic activity, and fast heterogeneous electron transfer rate constant. The biosensor is also tested in a continuous flow injection system to demonstrate the practical use. Besides, the as-produced sensor in this work can be used in the real sample, which is the canned fruit product indicating its potential practical application.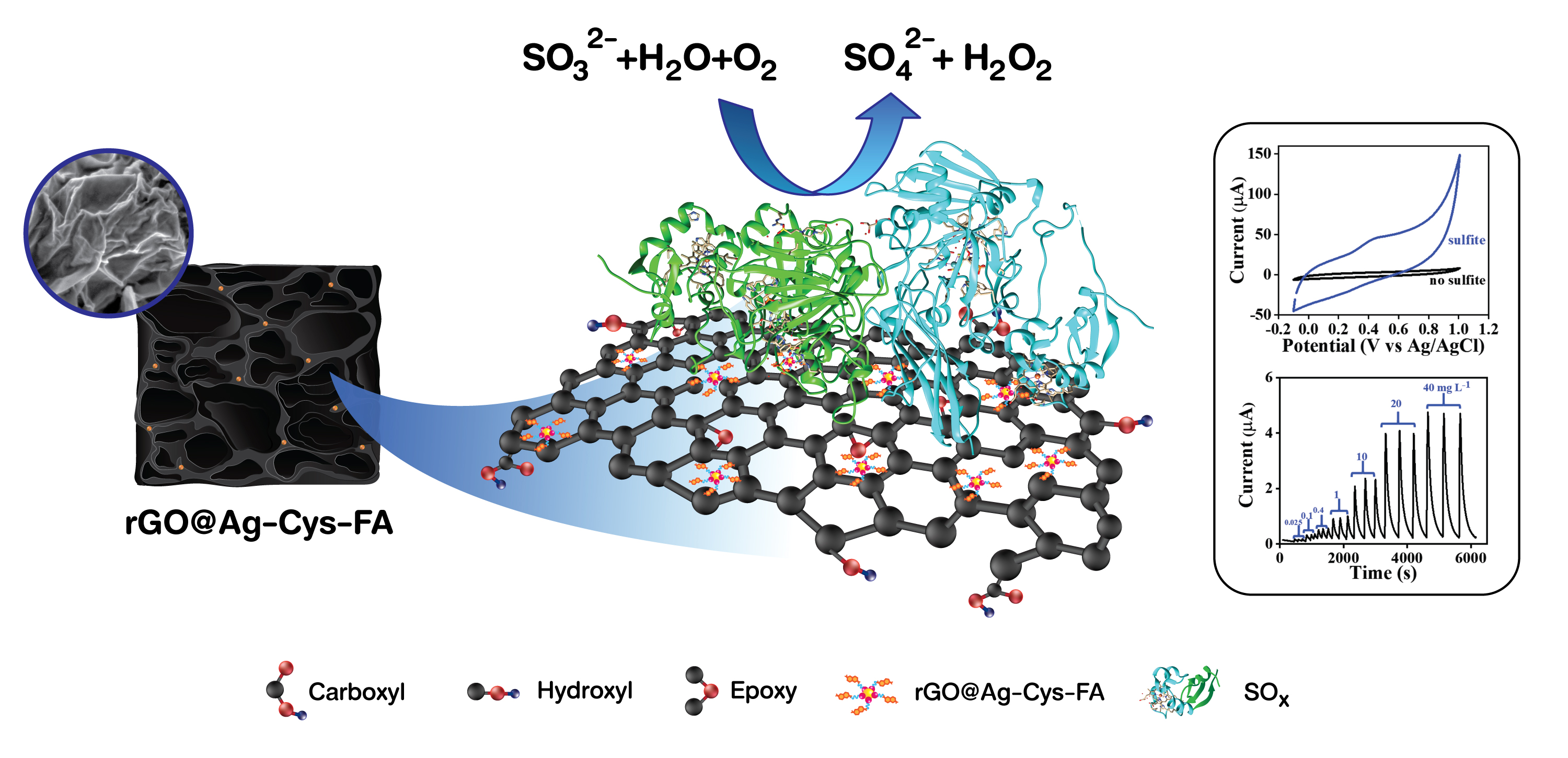 2. Free carbonate-based molecules in the electrolyte leading to severe safety concern of Ni-rich Li-ion batteries
Nattanon Joraleechanchai, Ruttiyakorn Donthongkwa, Salatan Duangdangchote, Nutthaphon Phattharasupakun, Poramane Chiochan, Kan Homlamai and Montree Sawangphruk
Chemical Communications, 2022, 58, 779-782
DOI: https://doi.org/10.1039/D1CC06694C
Abstract: The safety of Li-ion batteries is one of the most important factors, if not the most, determining their practical applications. We have found that free carbonate-based solvent molecules in the hybrid electrolyte system can cause a severe safety concern. Mixing ionic liquids to the carbonate-based solvent as the co-solvent at fixed 1M LiPF6 salt can lead to free carbonate-based molecules causing poor charge storage performance and safety concerns.